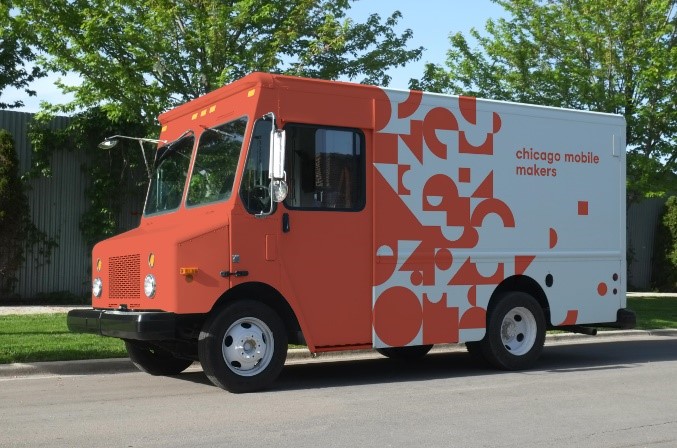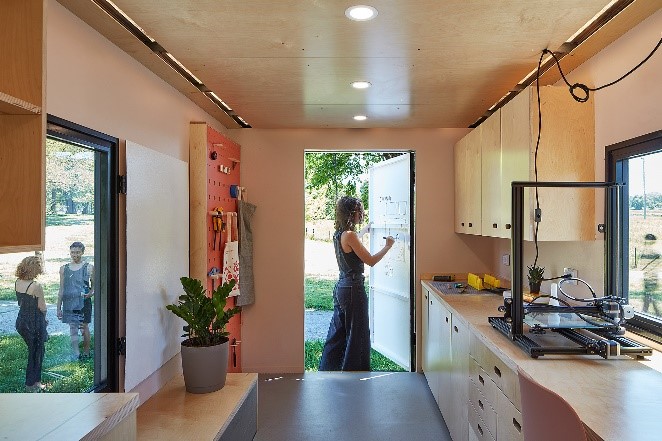 Chicago Mobile Makers is a nonprofit organization that offers free and low-cost youth workshops encompassing design, architecture, digital fabrication, basic construction, and place-making in Chicago. We create programming that encourages youth to become advocates and change-makers in their own communities through design-focused skill-building workshops.
Our objectives are threefold:
Engage and empower youth through making and skill-building
Train and support future public interest architects, designers, and makers
Advocate for social, economic, gender, and racial diversity in the architecture and broader design fields.
In June of 2020, we completed the Chicago Mobile Makerspace, a retired United States Postal Service delivery van that has been converted into a classroom, tool shop, design studio, gallery, and community gathering space. It provides storage for power tools, hand tools, drawing and modeling materials, laptops, and larger machinery like a laser cutter and 3D printer. The Mobile Makerspace is able to power any tool needed through its boosted electrical system, which includes four solar panels on the roof.
Although the Mobile Makerspace is small, the space feels roomy and comfortable. The interior features birch plywood custom cabinetry, a custom pegboard and message board, magnetic whiteboards, soft seating, large windows, and a desk. The color scheme is warm and inviting while complementing the main brand color.
The design of the Mobile Makerspace allows students to spill outside and activate unused space. Design, digital fabrication, and building workshops are able to be held anywhere – from an empty lot to a parking lot to a summer street festival. Youth will be able to design and build change in their own neighborhoods with their own hands. This studio on wheels feels state-of-the-art and will give youth an unparalleled educational experience.
Project Credits
Stakeholders:
Youth
Parents
Teachers and School Administrators
Donors and Grantors
Chicago Mobile Makers Employees
Chicago Mobile Makers Board of Directors
Wider Community / The Public
Design Team:
Lead Designer – Maya Bird-Murphy, Associate AIA, LEED Green Associate, SEED
Woodwork – Building Brown Workshop
Mechanical and Electrical – Midwest Start
Metal Work – M Fabrication
Interior Design Consultant – Lorin Jackson, NOMA, NCIDQ
Contractor – Formed Space
Photography – Tom Harris
Videography – Prime 312